Community Tours (Pvt) Ltd
INCEPTION, GROWTH & ALLIED SERVICES
Community Tours (Pvt) Ltd is a travel agency in Sri Lanka, took its inception on 1992/12/10. The first registration was under Companies Act 17 of 1982. Again it was re-registered under the new Act 7 of 2007 and later as a travel agent in the Ceylon Tourist Board on 26th  of February 2003.
Well this was the unique vision and dream of Ex-Lieutenant VNF, Ex-Director Foreign Affaires NYSC PHF. Gamini Galgamuwa, the wealth of experience has emerged in to a unique tour company Community tours ( Pvt ) Ltd .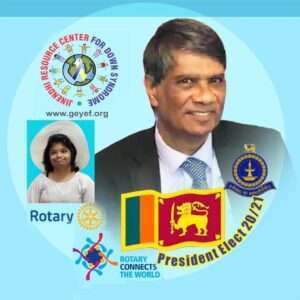 Well coming to our tours, they're unique packages are coupled with a service project to make it a memorable tour for the travelers.
Ex. Visiting a children home/ Special Children centre / Moving with native villages / Tree planting campaign / Visiting an underprivileged family and assisting the family / Our down Syndrome centre etc.
(But this is Optional )
We are specialized in preparing a tailor made packages based on our travellers specific request specially in Sri lanka .
We are also specialised in doing Pilgrimage tours to Sri Lanka / India / Myanmar and Thailand .
The following are different kinds of travel programs which are unique by itself:
1. Tailor made / Customised Holiday packages
2.Professional Tours
3. Senior Citizens
4. Edu-Tourism
5. Youth Tourism
6. University Summit Meetings
7. Corporate Management
8. Meetings with a tour
9. Honeymoon packages
10. Ladies groups / Single parents tours .
11. Adventures tours
12. Birds Statuaries / Wild life / Hiking etc.
13. Down Syndrome children family tours ( one day Home stay )
Our NGO, Global Environmental Youth Education Foundation and wherein the special project Resources Center for Down Syndromes has led us to join with Asia Pacific Down Syndrome Federation and many other Down Syndrome Organisations around the world. However, we concentrate mainly inbound tours to Sri lanka.
We organise and conduct pilgrimage tours to India, Thailand and Myanmar, alongside we handle event tours too.
We wholeheartedly welcome you to visit us for all your travel needs.
Thanking you and with kind regards.